Sale!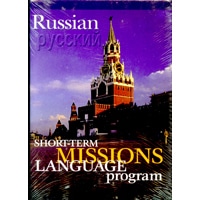 Short-Term Language Program – RUSSIAN
$19.95
Available for order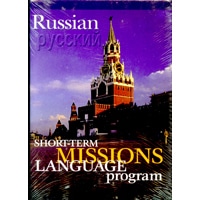 Short-Term Missions Language Program: RUSSIAN CD
Produced by Short-Term Missions Language Program, Distributed by DeeperRoots.com
Finally, an easy-to-master language resource customized for Christians who want to share their heart for Christ in another language.
Perfect for preparing for a short-term mission trip, the program teaches the user how to introduce him/herself, get around town, talk about his/her faith, read scripture passages, and learn correct pronunciation.
The Short-Term Mission Language Program includes one CD and a pocket-size phrase book. Words and phrases are spoken once in English and then twice by a native speaker with pauses for you to repeat and practice.
The sole purpose of the Short-Term Mission Language Program is to equip you with a working knowledge of the local language so that you can clearly share the basics of the Gospel. Learn to share your faith, quote scripture, and pronounce common words and phrases.
There is also room in the back of the booklet for journaling and recording the names of those you will meet on your trip. The short sections of this program are easy to master and once you have completed the program, you will be able to speak and understand the basics of the SPANISH language.
"This program is tailored specifically for the short-termer. It is so good that I am going to recommend it for every team member we send this year." Roger Peterson (STEM International)
 Regular price $19.95  DRP Price: $15.95