Devotional Bible Study Journals sequenced to the CULTURE-SHOCK and REENTRY STRESS curves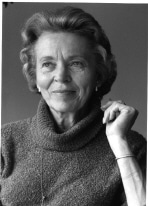 Elisabeth Elliot, review: Walk As He Walked
Noted missionary speaker and author had this to say about Walk as He Walked "The Lisechs have had not only missionary experience, but much experience of the faithfulness of God in deep personal trials and afflictions. They have blessed the lives of many young people in training them to be faithful, humble, true followers of the One who loved us and gave Himself for us. I believe this little book would be deeply practical in the preparation of anyone who honestly wants to follow the Crucified."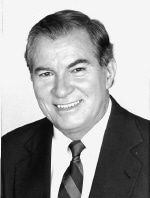 Don Richardson, review: Abide In The Vine
Noted missionary speaker and author had this to say about
Abide in the Vine
"Glowing embers from their own devotional hearth — that is what Howard and Bonnie share so warmly through Abide in the Vine. Many devotional guides aim solely at God's glory in the Christian disciple's personal growth. Abide in the Vine pursues the even greater glory God receives when the disciple do not merely grow, but grow to become disciplers of the world's unreached people. That is why I am especially delighted to recommend Abide in the Vine.".
G. Prout, Homemaker
"It was not more knowledge I needed, but a searching of my thoughts and the ways and intents of my heart. God used this study,
Walk as He Walked
,
to do just that! From the onset, God met with me and gently, but so powerfully put His finger on areas of my life, not in keeping with His character. He drew me to Himself afresh and created in me a new burning desire to be just His-not my own or anyone else's-and to walk as He walked."
G. Blair, Operation Mobilization USA
I want to share with you how much impact your devotionals, geared for short-term mission participants, have had in the lives of those with whom I have participated on short-term mission trips. Some of the training I have helped facilitate for short-term mission trip leaders introduces the idea that short-term missions done well is often mostly about making disciples of those participating in the mission trip. In the context of three short-term mission trips to very difficult parts of India, I have seen first-hand how the Lord has used your devotionals, in combination with the dynamics of the short-term mission experience, to challenge my friends to a deeper walk with Him.In fact, during debriefing from one trip to India, my pastor told our team how a highlight of the whole experience for him was mornings spent with the Lord and your devotional guide. His practice was to go, with his devotional journal, to the rooftop of the home in which we were staying as the sun was rising over the nearby rice fields. It was there that he said the Lord spoke to him in very meaningful ways. (Incidentally, that same home was burned late last year during the horrific violence and persecution against Christians in the state of Orissa.) Similarly, your devotional guides and the questions they invoked during those same short-term mission trips to India were certainly part of my own development and journey from the corporate American business world to a leadership position at Operation Mobilization's U. S. home office. God is using you both in a mighty way for his glory. Thank you for all you are doing to build God's kingdom through the gifts He has given you!Grant Blair, CFO and VP of Support Services, Operation Mobilization USA
TEAM, Short-termer – France
"I can't tell you how much the devotional
Walk as He Walked
helped me as God met my spiritual needs through the various passages and drew me into a deeper love for Him. That book was just what I needed."
D. Pitts, Short-termer – Russia
"I can't tell you how much good these devotionals have done for our team! They encouraged and exhorted us in Russia and at home! They helped us keep our hearts and minds on Him while we struggled with each other (a little) and with spiritual forces in Russia! And the return book
Coming Home
was such a comfort."
L. VanHuis, Missionary – Ghana
"I love the way your questions make me think, rather than just recalling facts or basic information. And I love the journal section – which is a perfect way for me to recapture all of my thoughts and insights on the topic. I actually look forward to diving in each day. God has really been speaking to me about abiding rather than me trying to push myself and make Christianity a bunch of tiring work. He will make the changes in me."
J. Muir, Short-term team leader – Guatemala
"These devotionals are the best thing that has ever happened on our short-term teams, and we believe they have given foundation and stability to the teams. We are sending the short-termers home with more than an experience. Many have entered into the reality of their relationship with Christ for the first time."
N. Duncan, Short-term team leader – Romania
"We were constantly amazed at how your devotionals seemed to speak to each of us day by day. We consistently found that they were right on target with our experiences. We were helped and encouraged tremendously each day as we shared our devotions."
Liz Wine, Missionary Teacher, African Jungle Christian School
I am a short-term missionary teaching at the school here in Rwanda. I have done the
WALK AS HE WALKED
devotional book and it has been VERY helpful. I am looking forward to doing the
Coming Home
book when I return. Thanks for your important ministry!
J. Davis, FBC-Brookhaven, MS
Last year on our STM trip to Casa de Fe, an orphanage in the rainforest of Ecuador just outside of Shell, we used your book
WALK AS HE WALKED
and all of our people loved it. Thank you for providing materials for the STMT as this enhances the experience so much. We are looking forward to using
ABIDE IN THE VINE
this year."
Shirley Moore Review
"Everything You Didn't Know You Needed to Know"
A Book Report:
Walk as He Walked
This book was originally written for Christians going to the mission field, but it is really an excellent Bible study for everyone.
Each chapter has a topic that is explored by the Bible. It takes you through several Scriptures that speak on that subject. Then asks you relevant questions to help you understand the topic, or help you to see what changes are needed in your life to line up with Scripture. At the end of each chapter, there are suggestions for prayer or actions to take.
As I finish with this book, I will be returning again and again to re-learn the lessons taught here. I am so grateful to the Liseches for compiling this study and to Pastor Trent for making it available.
There are lessons here that I didn't realize I needed to learn until I read them. The study is based solely on the Word of God. How obvious it is that it was written through the leading of the Holy Spirit. How precious it has been as a tool to bring me into a closer relationship with the Lord. I will be eternally grateful for this little book.
DEVOTIONALS SEQUENCED FOR THE RE-ENTRY STRESS CURVE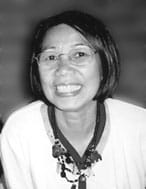 Lisa Espinelli Chinn, review:
Cross-cultural Trainer and Consultant had this to say about Coming Home "Who is there for the returning missionary? Family, friends, and the church become key support people who will listen, understand, and encourage the eager and tired returnee. After the initial sharing and euphoria are over, who stays on to care and listen? Fishers of Men takes the readers to the One who is constantly there to comfort an guide. The Lisechs have skillfully and sensitively woven together the principles of God's Word and the issues of readjustment and reentry into each of the studies. Fishers of Men is a must Bible study for everyone returning home after a time of service in another setting or country. It is a refreshing addition to the meager reentry resources in missions today."
Jennifer Noh, Former Intern-International Justice Mission.
I completed "Coming Home" when I returned to the US from Kenya. I really enjoyed it and it helped me process my thoughts and emotions coming back. I still have my copy that I completed over 10 years ago! My friend recently returned from living abroad and wanted to send her a copy.  Thank you for producing valuable material!
Kim Frolander, (Author of Israel Basics and Beyond the Basics) Jennifer Noh
Coming Home
(Devotional Bible studies for those returning from career or short-term overseas service) helped me settle into home even five years after coming home from two years in Israel. So now that I am the missions coordinator for my local church, every returning family will be going through this book upon returning and within the timing our group debrief.
A. McCamant, College student – Texas
"I loved the
Coming Home
devotional book after I returned home from Turkey. It helped me get through what I was feeling and dealing with. It played a major role in my testimony and transition back into American life. Praise God– I will never be the same again!!"
Sara Wilson, Missionary on Home Assignment
Dear Howard & Bonnie Lisech, I have been home from the mission field for a little over 3 months now. I was recently given a copy of your devotional
Coming Home
.
The scripture you focused on and the issues you discussed in this book have helped me tremendously. The transition has not been easy, but our Lord has been faithful. Thank you so much for being used of Him! Sara Wilson
Louise Erickson, Short-Termer-UKRAINE
I have been going (with my husband and children) to Ukraine every year since 1998. Last year I had an extremely difficult reentry. Your
Coming Home
re-entry study helped me so much.
THANK YOU!
David Crowe, Church Missionary Society-Australia (CMS)
I have used the
Coming Home
Reentry Journal over many years with returned short termers in Sydney to great profit. Thank you for your ministry which has assisted many to download their mission experiences into their walk with God and future decisions."Everything You Didn't Know You Needed to Know"